Fabzilla Airbrush body paint
By Robin
Body Painting, Entertainment, Fashion, Lifestyle, Temporary Tattoo, Tutorials, Uncategorized, WordPress, World
airbrush, art, artist, bodypaint, bodypaintingday, Characters, Costume, Face paint, haunt, hobby, Hybrid, makeup, model, MUA, paint, SuperHero, Temp Tattoo Ink, Temporary Tattoo, Tutorial
Fabzilla is proud to announce the launch of our signature product line of face, body, and fx makeup!
Waterproof, smear proof, and long lasting makeup for airbrushing body art and special fx.
Hybrid face & body as well as Temporary Tattoo Ink.
All ingredients are skin safe, FDA approved, and made in the USA.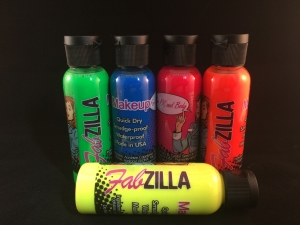 Save
Save
Save